Christmas 2008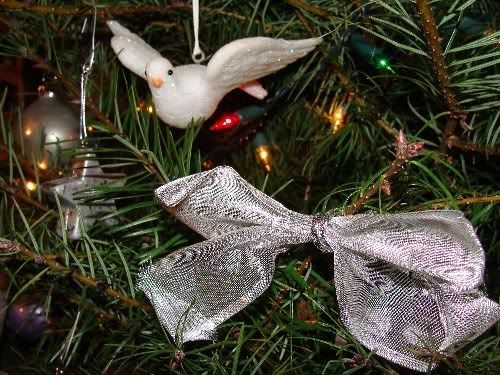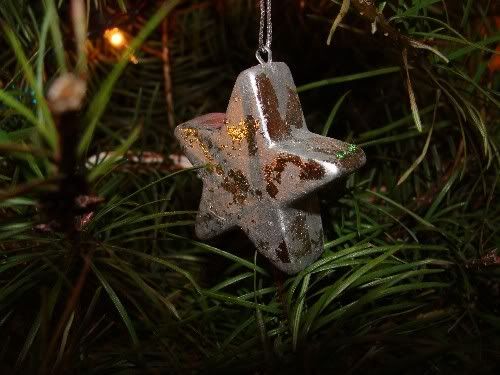 Yes, it's her 3rd Christmas. It is time for a new stocking.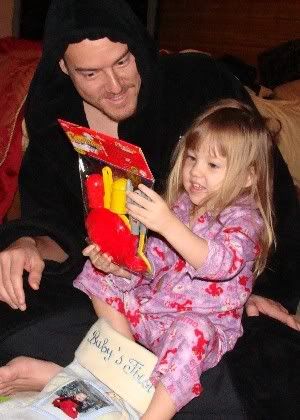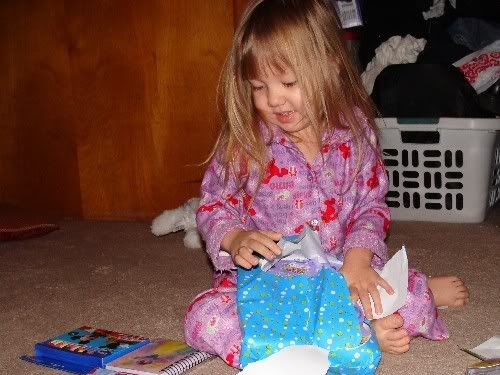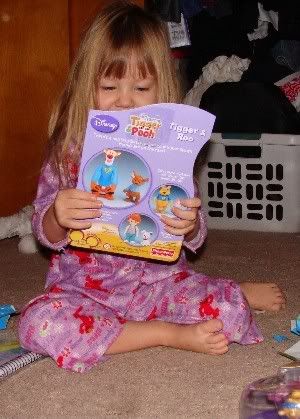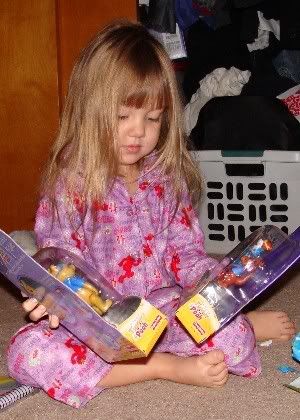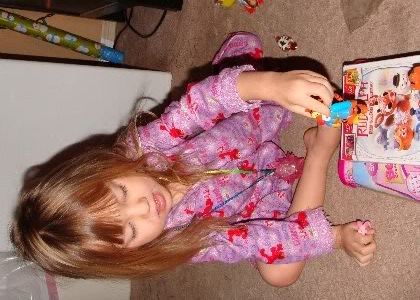 From the facial expressions in these two pictures you would never know that the fake food was the favorite gift. She played with it the entire day. Even now, at a 10:30 at night, she is holding that ice cream cone. I don't think she's even had a real ice cream cone yet.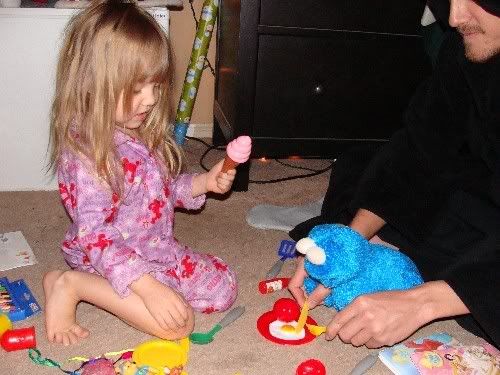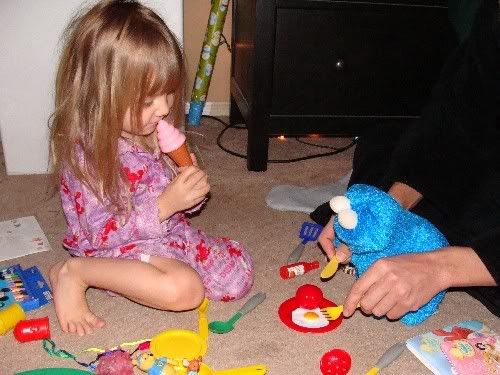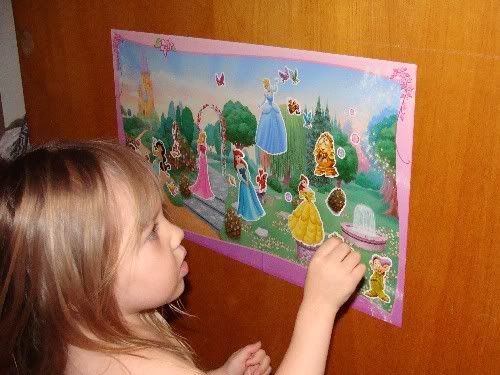 Christmas Cantata at Crosspointe Baptist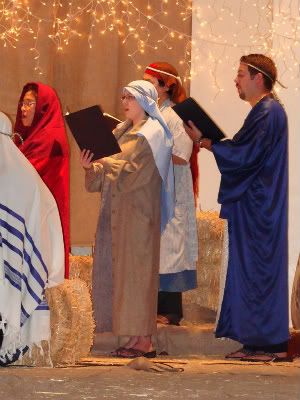 Pastor Todd and Shelly Shields as Mary and Joseph
Ok, who forgot their lines?
The Rostainos
Sometimes the imperfect family pictures are the ones we'll cherish the most. This one reflects reality perfectly. Tyson always stripped to his skivies, even when company's around. And I love that Neavah made her way into the shot. I didn't notice her happy little behind until today - two days after cropping and editing the photo!
What's This?
So determined...
The taste of victory!
Taking a Sick Day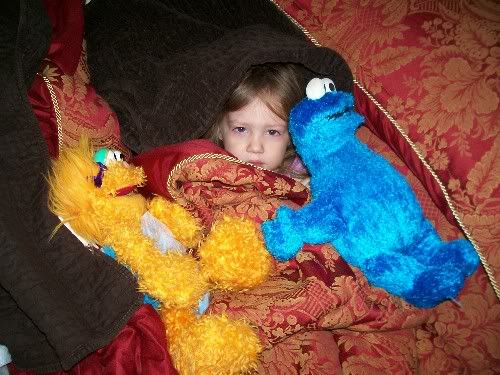 It's a rare occasion when Taylor is sick. I can count on 3 fingers how many times she has experienced illness in her life, and even then it was mild and was over quickly. We have been truly blessed in this regard. Last night, however, while decorating the Christmas tree, we noticed a fever coming on. Today she has been lethargic and even vomited on Kennedy at lunch time. We're not sure if the vomiting was illness or just a tuna fish protest. She always gags when we feed her tuna...lol. Must be an acquired taste.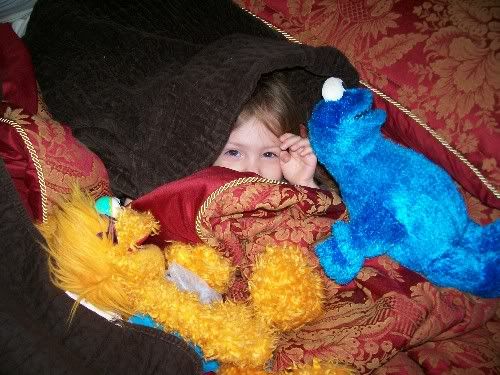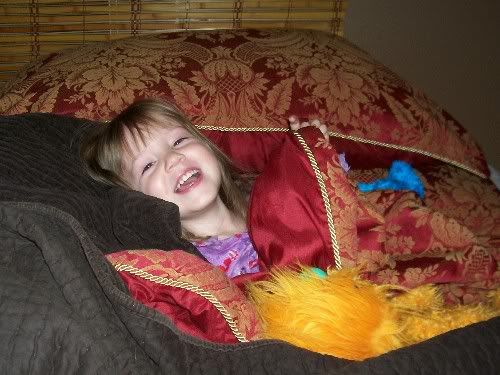 The great thing about Taylor is, even when she is sick, she is happy.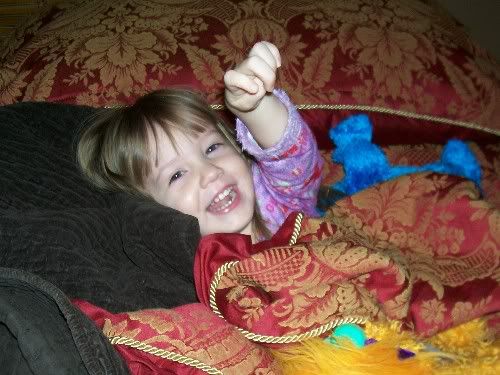 Deck the Halls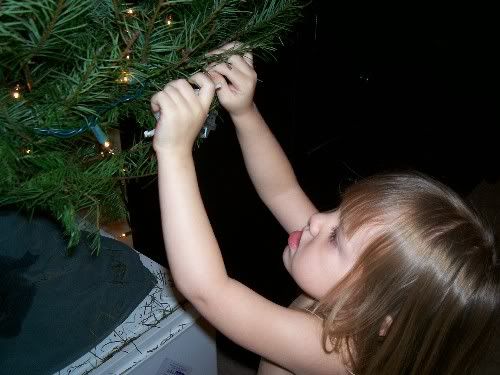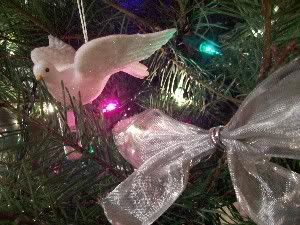 Taking out the Christmas decorations is like reuniting with old friends.
You Better Not Pout
Taylor is known for being a very carefree, always laughing, jumping, singing kind of child. She has her two year old moments, but they don't last long and it's pretty easy to get her to smile on a dime. We, therefore, were not expecting to have any problems getting smiles out of her for Christmas pictures. After all, we have a plethora of photos to prove that she is quite used to performing for a camera. She's been in a portrait studio a few times before and has always warmed up pretty quickly to the whole idea. We certainly weren't expecting her to enforce her new-found two year old will on us.
Well, it was a silent, stubborn will we encountered two weeks ago at the portrait studio. No resisting, no crying, no anger. Just no smile. It was totally out of character. She just sat there on that ugly carpet looking blankly at us as if she was a college freshman in a French 102 class. We tried everything to get her to smile. Kennedy jumped up and down. I played peek-a-boo ("I'm way to old for that, mom." was the look I got). We tried making faces, tickling her, and using all the tools they have there to get smiles to appear, if only for a moment. Nothing worked for 15 minutes (seemed much longer). The girl operating the camera asked us if she was always like this. I'm sure we didn't convince her that Taylor is the happiest child she ever met.
So she just sat there, lifeless, following us with her eyes like she was contemplating the scene and secretly admiring how she had managed to control the situation and have us all begging before her. At times she could hardly contain herself because it is in her nature to smile, so she'd have to deliberately purse her lips, lest a smile escape. We were lucky enough to get these two shots, and you can hardly tell of the ordeal it was.
I wish she would stay 2 forever.
"I Sure Do Like Those Christmas Cookies, Sugar..."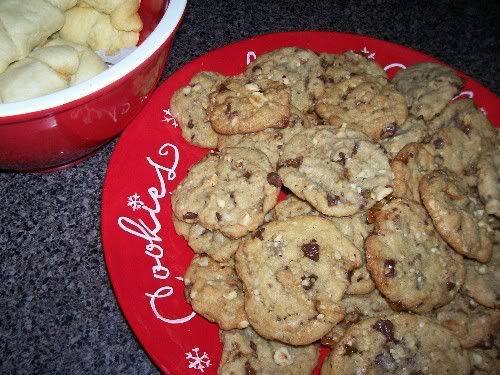 I finally made that great cookie recipe that Lauralee gave us. She baked a huge jar of these for us last Christmas and I had the opportunity to make some for our Church's Christmas party this year. They were delicious! And they looked great on that Christmas Cookie plate, Steven and Tamara!
Thanksgiving
Nana, Taylor, and Tyson at the beach park. I didn't get as many pictures as I wanted to, and most of the ones I did take turned out under or over exposed. Hopefully Mom (Nana) got some good ones to share.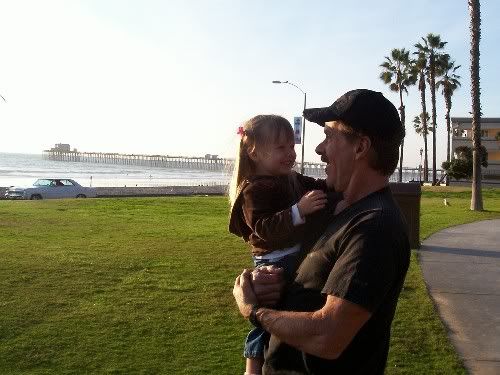 With Papa. (I love that there's a classic car driving by in the background. Aesthetics won over symmetry when cropping this photo. Eh, I guess the tree falling over on the right side of the frame balances it out...haha. Let's not mention the intrusive lamp post.)
...and here it is growing out of Taylor's head.
Beautiful Gianna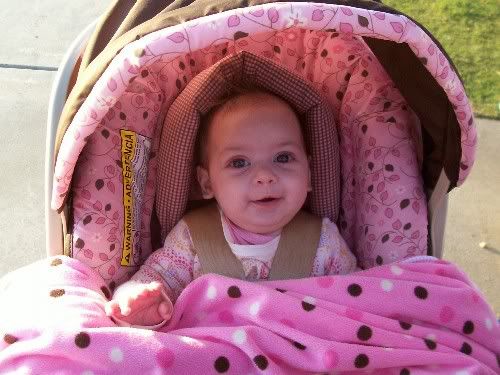 I Find a Way to Make EVERYTHING a Mustache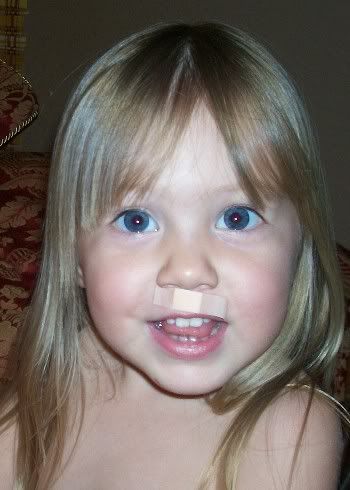 Taylor loves to make mustaches. She'll put almost anything under her nose and call it her mustache. She is also very aware when Kennedy shaves his off. Sometimes we'll draw a circle for her and ask her to draw in the different parts of a face. She puts all the parts in the right place, even though every part looks the same (like a dot). But she always wants to add a mustache and a beard, and those she makes sure to scribble. I guess facial hair fascinates her. In fact, both her grandpas have mustaches, and when she sees men on T.V. who look like them, she says, "It's Papa" or, "It's Grandpa." Just last night she called Clive Pearse from "Designed to Sell" Grandpa. I guess the British accent didn't throw her off.
More of My Family
Uncle Mike and Cousin Bella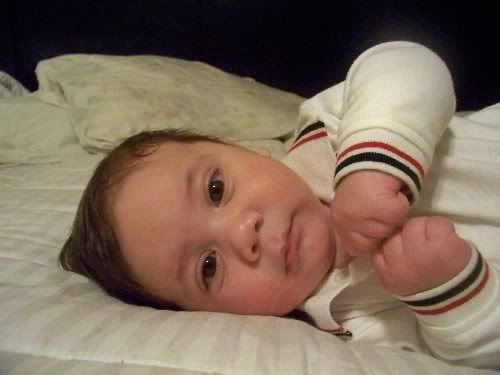 Cousin Gabe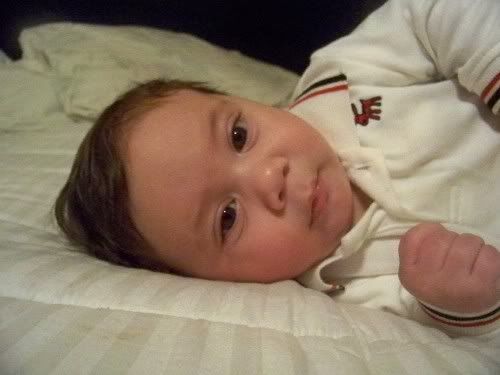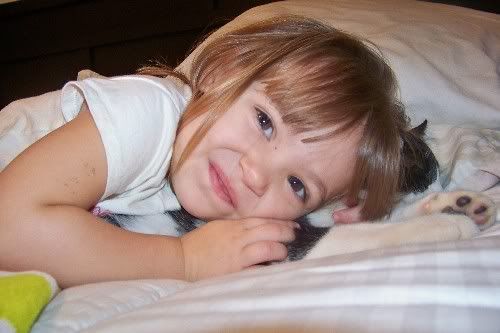 Cousin Bella with her kitty (who looks like he has learned how to sleep through torture. Unless...)