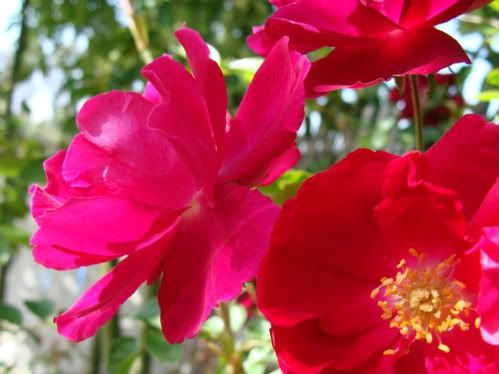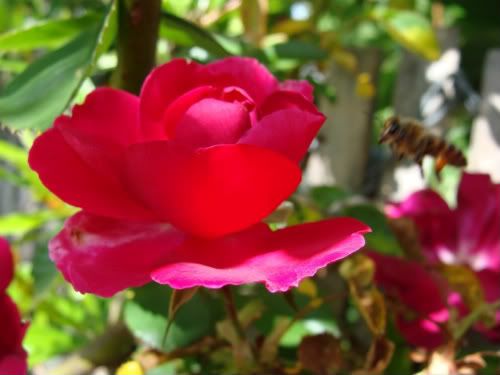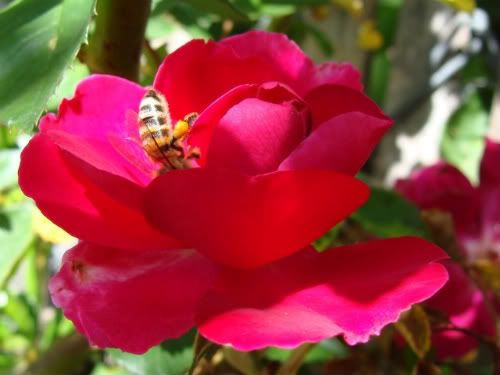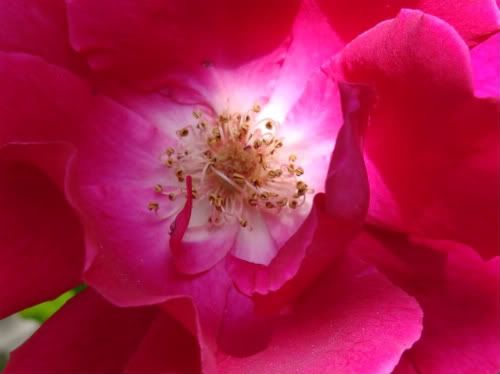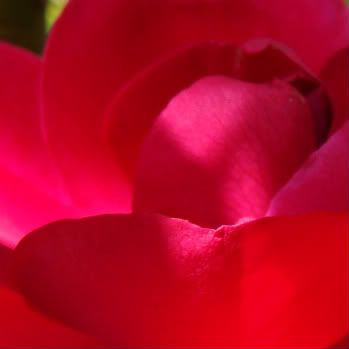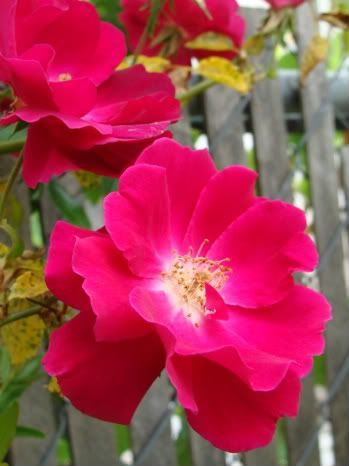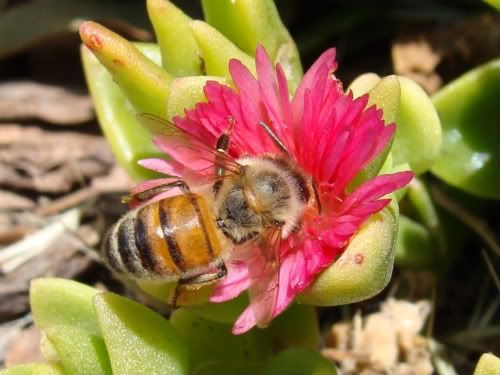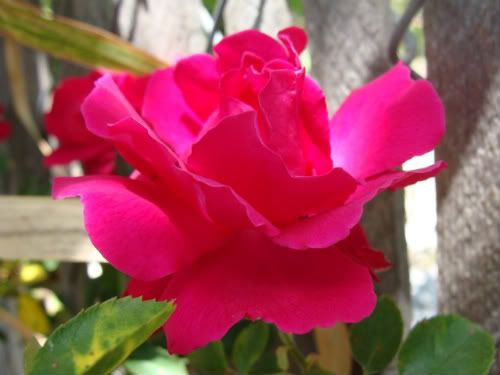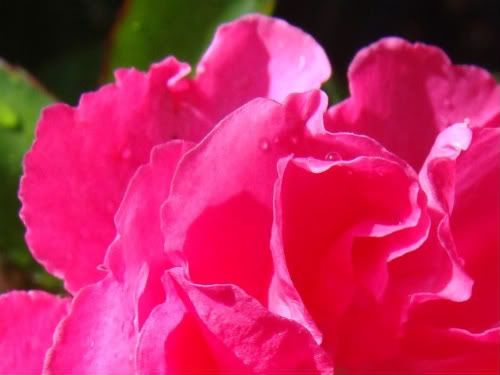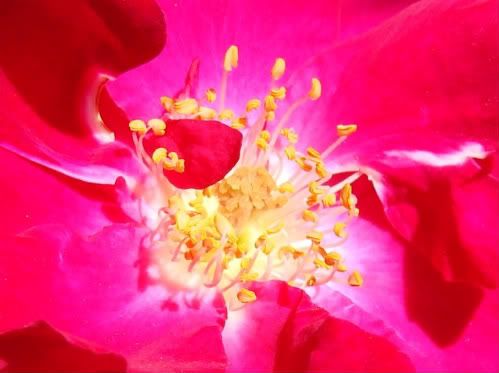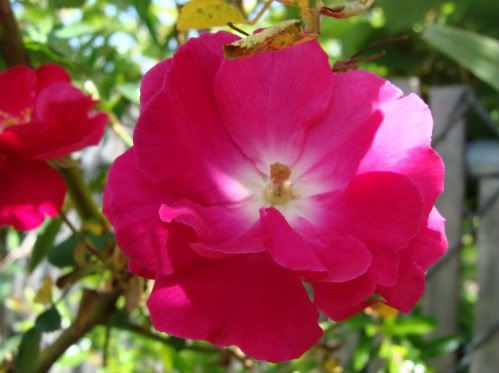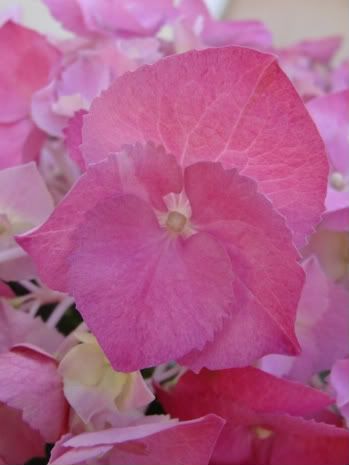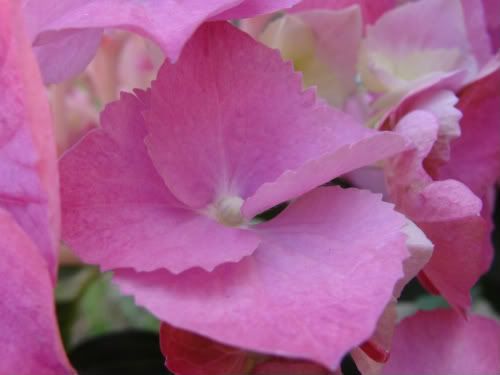 Roses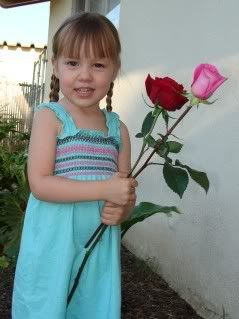 Kennedy brought home a couple dozen roses for our anniversary. Taylor claimed a couple as her own. Actually, she inadvertently broke the stems of two and insisted on replacements.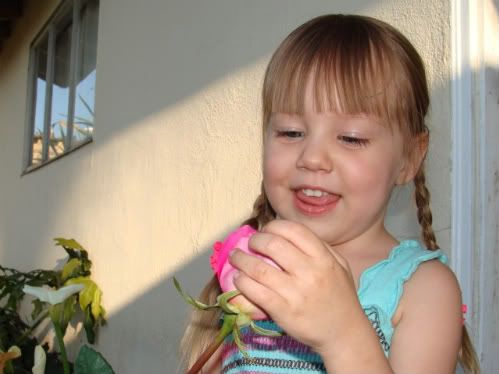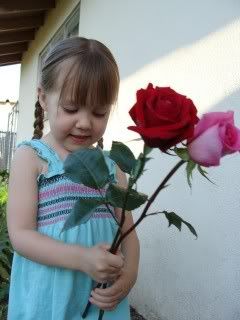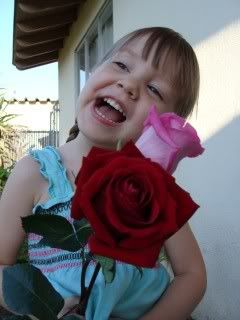 Easter Dress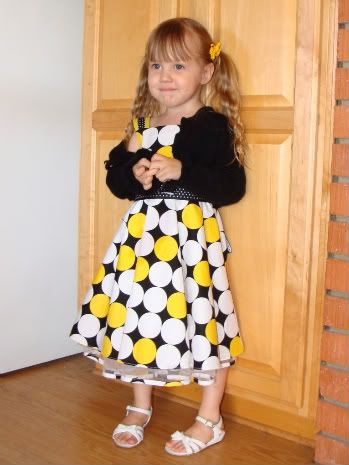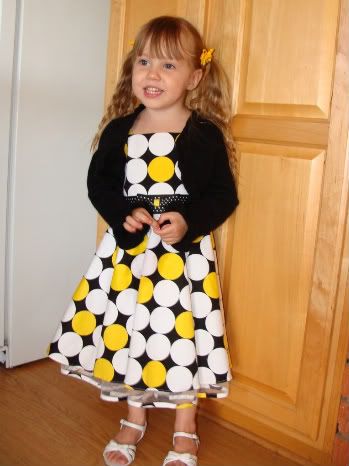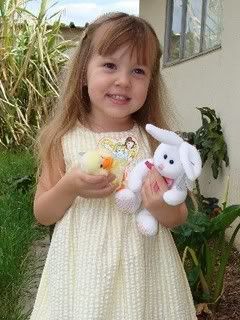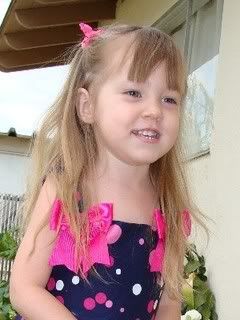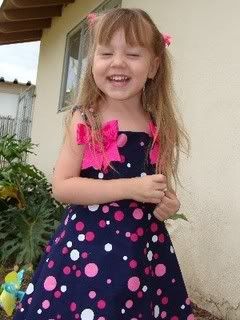 Creations
Her Creation...
So, I imagine every parent marvels at their child's first drawing, convinced they have a future artist in their midst. Despite my years of art classes, I haven't really explored art with Taylor. Mostly because she dislikes crayons and pencils (as particular as she is about her medium, perhaps she is an artist) and still can't manage to use markers without a mess. Magna-Doodle is the compromise. She's had 3 of them and it is her most used toy. Well, mostly she'd just ask us to draw things for her on it. At first she asked for simple things, like triangles and hearts. Now she asks for "Shrek on a boat".
Anyways, the other day I came across her Magna-Doodle while cleaning (because that's what I do all day), and it had a face just like this on it. I had seen Taylor drawing circles over the last few days, but wasn't convinced she could draw a complete face (with pupils and a personality!) I put it up to ask Kennedy about it. Perhaps he had drawn it for Taylor the night before. Of course, later he confirmed he had not drawn it, but then I assumed it had just been a fluke of arbitrarily drawn circles and lines that just happened to make a face, with hair. You know, the way you can find faces, and even masterpieces, in textured wall paint. So, I erased it.
Well, two days later Taylor brought this to me. It was another face, complete with pupils and character. As she handed it to me she said, "Look, Minnie Mouse". So no, she's not a prodigy... yet.
Our Creation...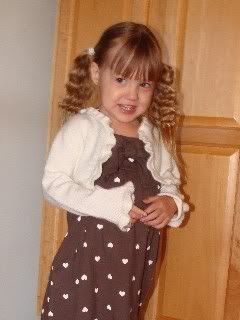 So here is where I have determined that my picture taking must be curtailed. This is the fist time she started posing for pictures. And we have never encouraged posing. Seriously, these weren't "mid-movement" shots. She was actually trying to remain in a pose, as if she knew the look she was going for and was waiting for me to capture it.