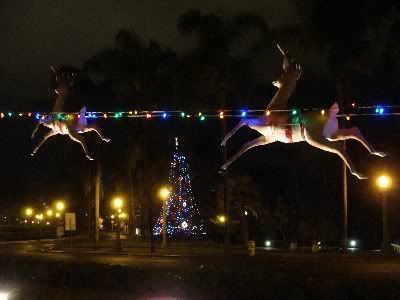 We went down to Balboa Park on a week night to check out their Christmas decorations. We avoided the December Nights event which was the weekend before, so things were quiet and peaceful.
The best part is the beautiful nativity story they have on display in the organ pavilion every year. I hope they have it for many years to come. Sadly, I imagine political correctness will phase it out soon, but for now, there is freedom to walk through it and encounter Bible college students soul-winning. They were out in full force this night. No less than 3 groups approached us with tracts.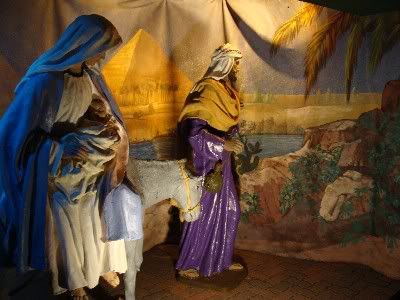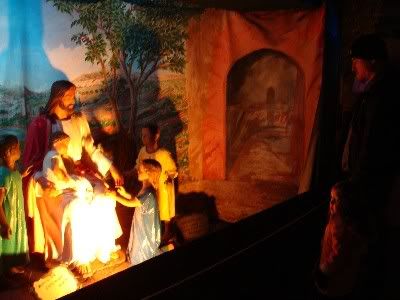 Next, we swung by a neighborhood near us that puts on a great light display. There is an even better one that we will be hitting up sometime soon, but this one was pretty spectacular too.
These photos don't do it justice, since they were taken from a moving car, but the details were so awesome. Although, I can't help but think of what a mess all those wires look like in daylight.
Oh, and Taylor went to a pajama party at church...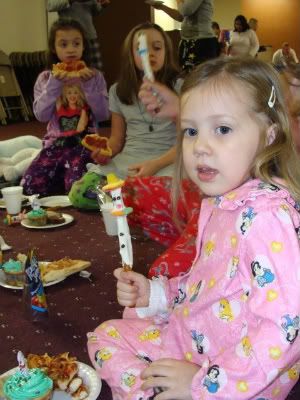 These are just a few of the things we've done so far this holiday season.
Merry Christmas!