Solana Beach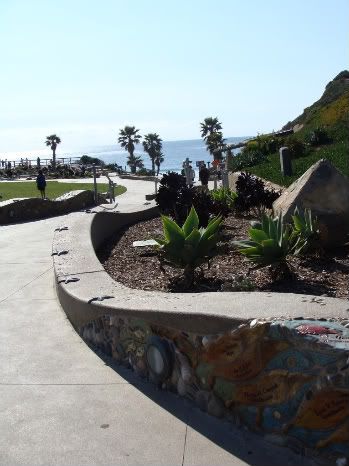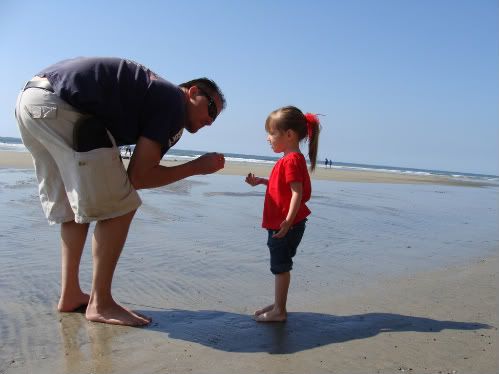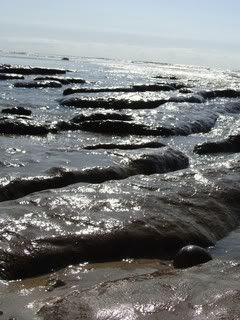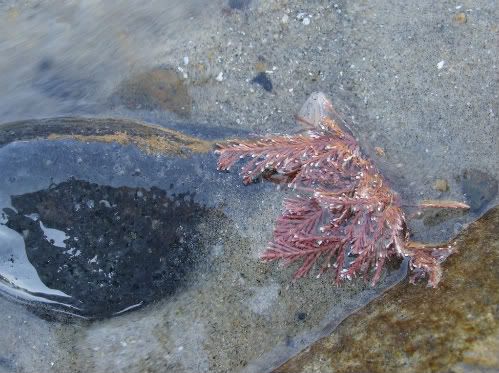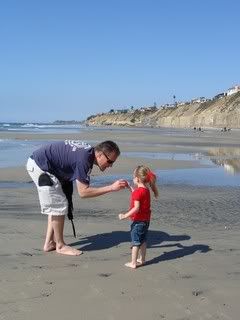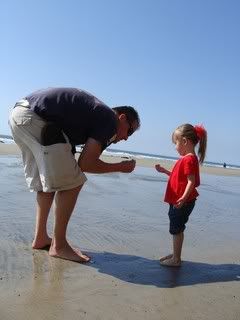 Swinging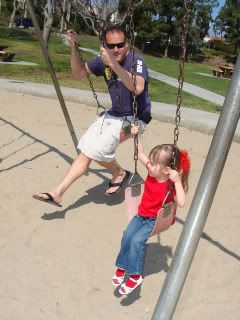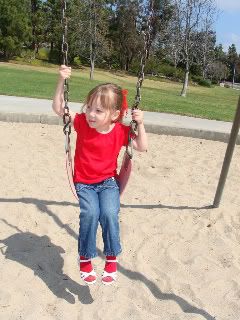 Disney Video
Okay, so here it finally is. I thought the best way to capture our Disney trips was to make a video and set it to classic Disney tunes. We know Taylor probably won't remember any of it, so this will be a nice memento for her, and it's a way for family to share in the experience.
Be sure to have your volume turned up!
Disney's California Adventure
We headed back to Anaheim to use the free ticket we received for Disney's Califoria Adventure with the 2 for 1 deal. The catch was, we had to use it within 30 days, so we couldn't wait for another rainy weekend. The sun did bring out the crowds, and I am sure the 2fer had something to do with it too. Actually, it wasn't as crowded as the entrance alluded to. The lines weren't too long. We did wait for 45 minutes for the Monsters, Inc. ride, but only because it broke down and we decided not to leave the line while they fixed it. The longest we waited was an hour for Toy Story's Midway Mania. We had to see why it was drawing such long lines, and it was our last ride of the day anyhow.
Waiting for Playhouse Disney Live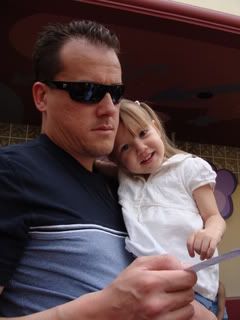 Taylor was looking forward to the Playhouse Disney show, and since it was near the entrance, we hit it first. It did not disappoint. We got front row seats and Taylor was totally amazed to see her favorite characters (Mickey and Friends, Pooh and Friends, Handy Manny, and Little Einsteins).
Enjoying the Show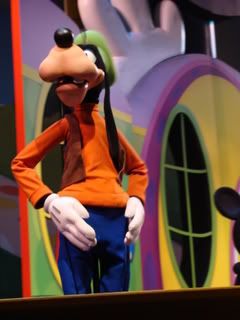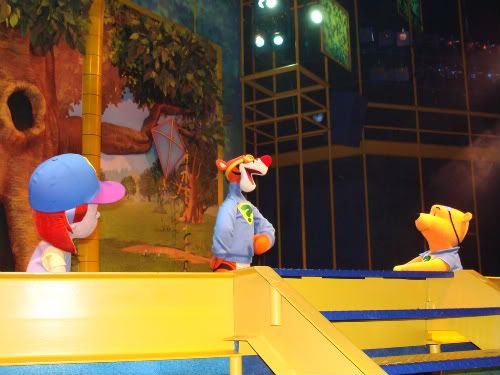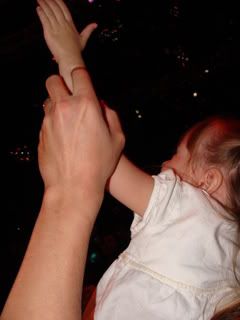 Muppets 3D Vision
This was the first of at least 3 attractions we had to wear glasses for. Seeing as half the viewers are children, you'd think they'd make at least two sizes. These glasses fit better than the ones for the "Bug's Life" show.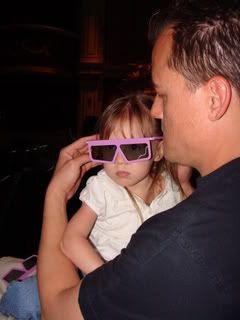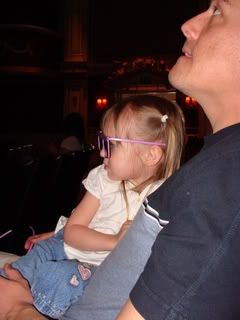 Monsters, Inc. Ride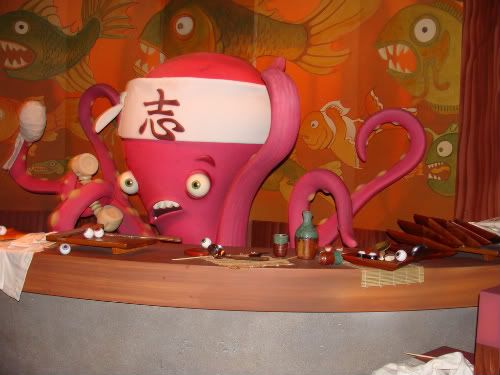 Just Us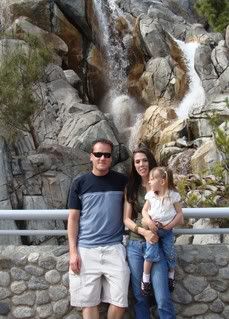 It's a Bugs Life & Heimlich's Chew Chew Train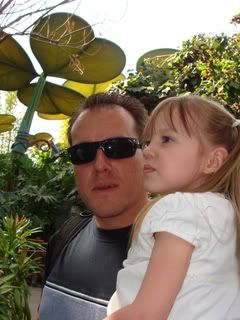 This ride was way too short and way too slow. Granted, it is geared for very young riders, but even though Taylor's emotions are sometimes dimmed around a camera, this is the way everyone on the ride looked. Kennedy even commented while we were in line waiting that the riders getting off looked like they were on a holocaust train. The heavy food scents along the way were impressive, but the surprise dousing of heavily scented watermelon water caused some expletives from the train behind us.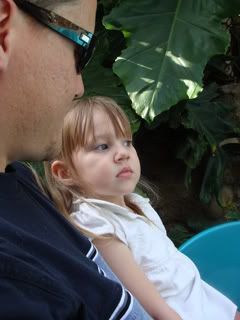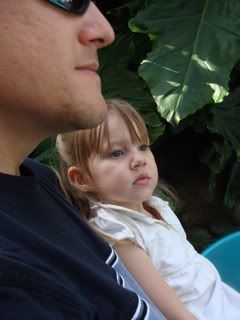 Paradise Pier - Watching the Roller Coaster Speed By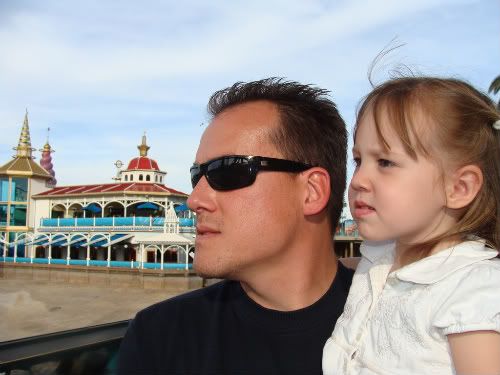 Toy Story Midway Mania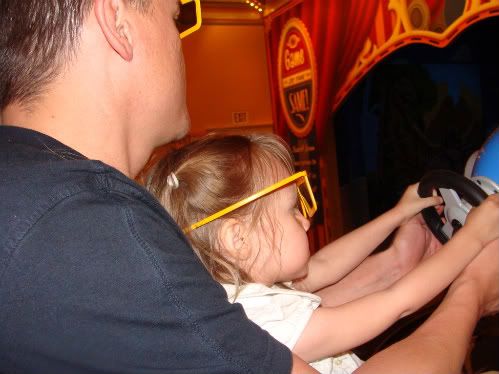 This was a pretty fun ride/game. It's interactive and competitive, like Astro Blasters at Disneyland. Kennedy beat me on this one. It was our last ride of the day, and the one we waited in line the longest for. We were reluctant, but since we didn't know when we'd ever be back to Disney's California Adventure, we decided to check it out. Now we can say, "we rode it."
Pixar Parade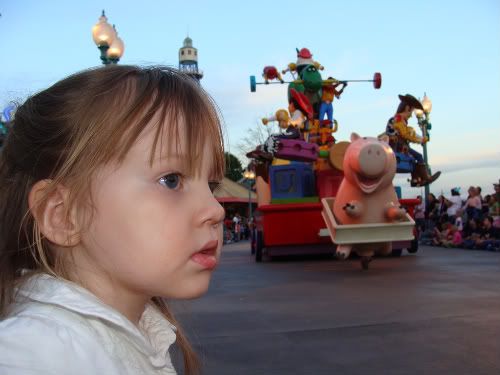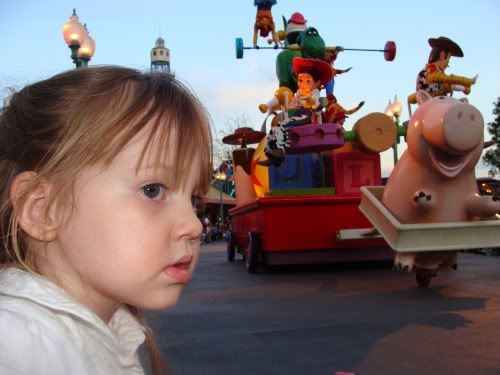 There weren't any parades running at Disneyland when we went, so I was excited for Taylor that they had the Pixar Parade at California Adventure. It was magical.
*Sigh* No joke, I trimmed these bangs twice this week
Chillin' Out - The Ending of Another Wonderful Day
>