A couple weeks ago Taylor and I went to Balboa Park on a weekday. This post is really an excuse to show this photo of the beautiful black eyed susans that were on display.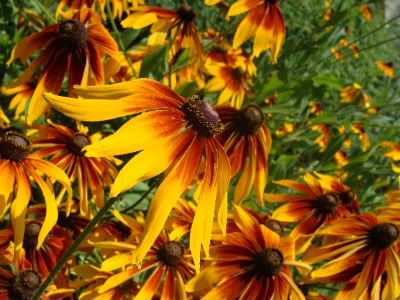 "Even Solomon in all his glory was not arrayed like one of these."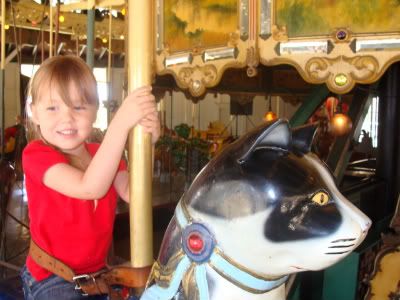 After a hot stroll, I had to let Taylor ride the Carousel. I love old carousels. This one was built in 1910 - soon to be 100 years old! All but two of the animals are "original hand-carved European craftsmanship" (that's what the website says). "Also original are the hand-painted murals surrounding the upper portion of the carousel and the military band music. This carousel is one of the few in the world still offering the brass ring game for everyone taking the 5-minute ride." I didn't know about the brass ring game until I heard some clapping and a girl behind us beaming proudly. Next time we'll have to participate.