After a Sunday of driving aimlessly, we ended up in an area of Mission Bay we'd never been to before. Sunday drives often lead us to great treasures. I remember Sunday drives with my parents as a kid. I liked to drive around in the hills and see the huge mansions with their immaculate landscaping. There are a lot of those to admire here in Southern California, but...
"I've got a mansion just over the hilltop;
In that bright land where we'll never grow old;
And some day yonder we will never more wander
;
But walk on streets that are purest gold."
Wandering around San Diego isn't so bad. Who needs Bora Bora!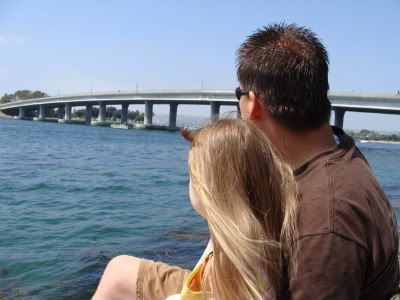 Until we walk on streets of gold,
we'll enjoy the beautiful views we find wandering this land.