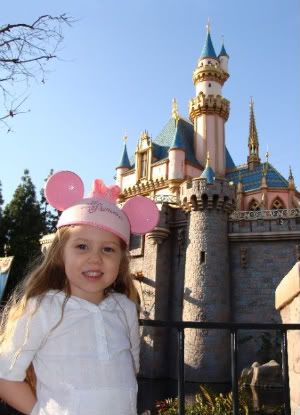 Well, it was February...

tax return time, 2fer promotion time, and low season time
=
Disneyland time!
A weekday in February is the absolute, best time to go to Disneyland. Virtually no lines. The only one we really waited for was the Finding Nemo submarine ride, and still, that was only 15 minutes. Considering it is one of the longest rides at Disneyland, that was nothing.
(She's in funky smile stage right now.
When you ask her to smile she does weird things with her mouth.)

With the 2fer deal, we got to go to Disney California also.

(There's another funky smile)

Taylor didn't remember much from when we went to that place last year (Disneyland was much more memorable for her than Disney California), so it was like she was watching the Playhouse Disney show for the first time. I wish I had gotten video - she was totally amazed.
She met Cinderella this time. She was pretty excited. Cinderella was her new favorite princess for a day after this.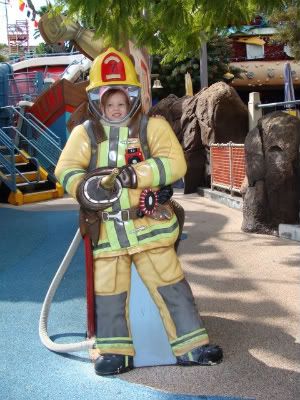 Disneyland... it's like the first time, every time.